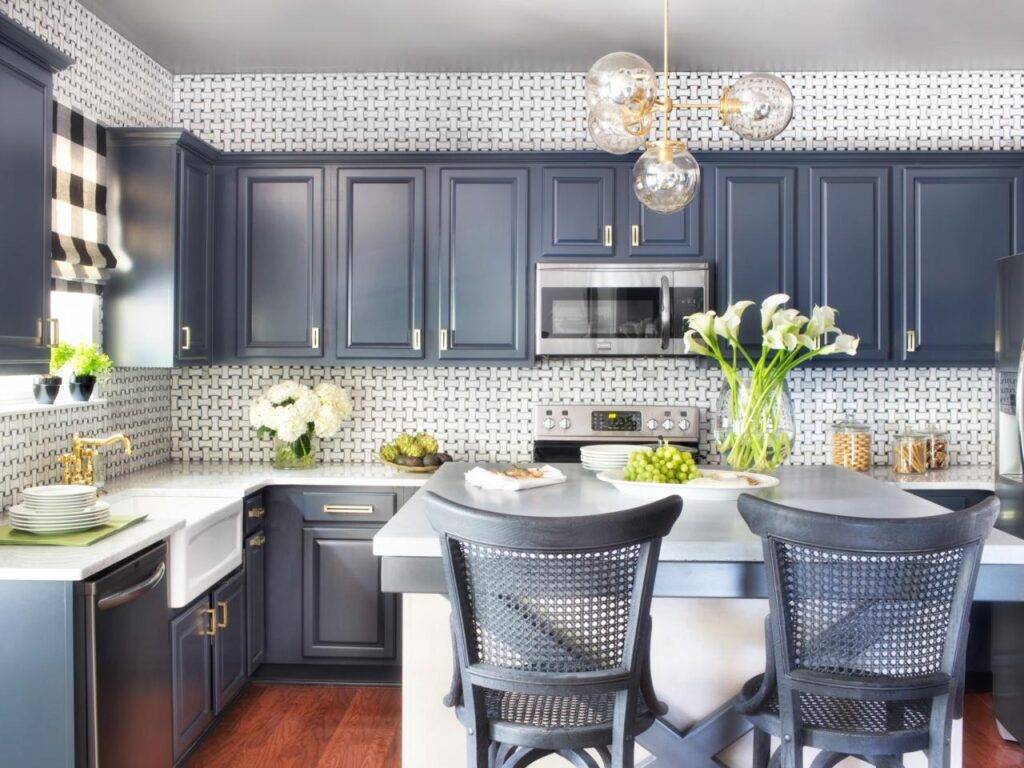 Save Big With Kitchen Cabinet Painting
Are your Kitchen cabinets old and outdated but you're not ready to replace them? Try updating them with some fresh paint. Cabinet Painting can work wonders on everything, and kitchen cabinets are no exception.
To get a quote from J&D Handyman Cabinet Painting, please fill out the form for faster service!
Colorful Kitchens Are Trending In Culpeper, VA
Homeowners and designers embrace a rainbow spectrum of potential colors. Today, more and more homeowners are choosing to make their homes reflect their personalities and not just design with resale in mind.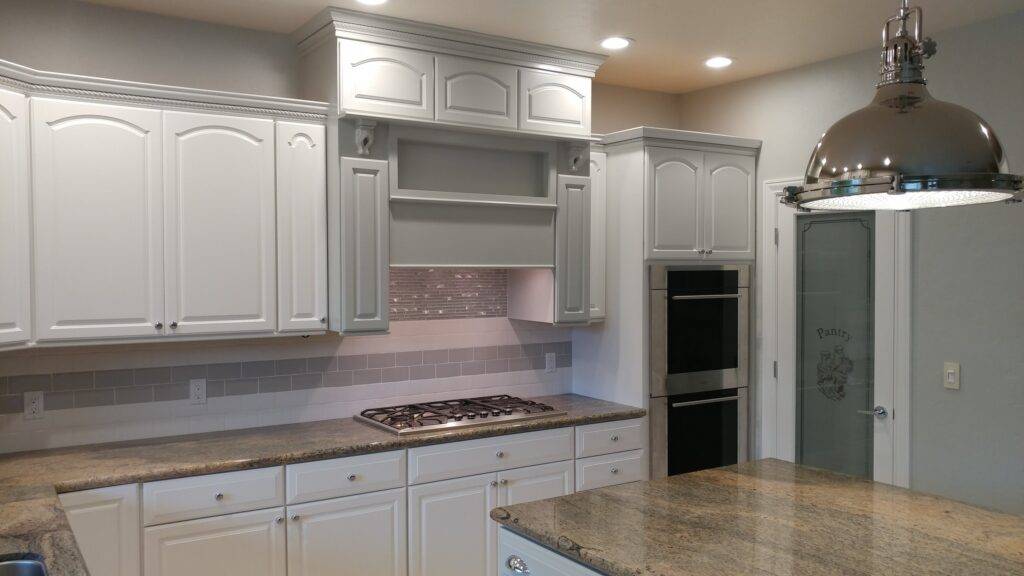 When you're refinishing your cabinets, you'll be able to choose from a variety of color options. A change in cabinet color can strongly alter the whole room's aesthetic. For example, if you've had light stained cabinets, a bold red paint could give your kitchen some pop and a fresh look. We are seeing a lot of folks choose white, gray, and navy blue. Sometimes even a combination of those colors. Most often people are choosing to finish their cabinets with an enamel finish, giving the final product strength and durability as well as a washable surface. Enamel finishes come in a variety of sheens from high gloss to matte. If you are looking for ideas on what kind of finish or color to choose for your home, head over to our service page and do a little homework on our painting services. When you get inspired give us a call.
With new paint, you don't need to buy a whole new set of cabinets or replace counter tops to create an entirely fresh look and make your old kitchen feel like new again. Moreover, cabinet refinishing is a much higher quality process than just "painting" your cabinets, not to mention it is better for the environment. As a Certified Green Business, we are always looking for ways to improve our environment. Need more information? You can Contact us for more Information about clean renewable energy.
Can you do cabinet painting yourself?
Sure. Will you get the results that a professional painter is able to accomplish? No. Most often our process for painting kitchen cabinets is to disassemble your cabinet doors and drawers, sand the box faces, and spray or roll the boxes. Then the process on the drawers is to sand, prime (sometimes multiple coats), then apply enamel (usually 2 coats). Between all these steps there is also hours of masking, dry time and caulking of cracks, splits and gaps.
Cabinet Painting sounds expensive, what is it going to cost?
Cost will be relative to the size of the kitchen. If you have a nice kitchen with marble, quartz, or some other high-quality countertop you can expect to save up to 70% by refinishing your cabinets rather than replacing them. Some projects will not see this type of savings but expect to save at least 30% or more for every job compared to buying new cabinets.
Get A Quote On Cabinet Painting And Save